MegDeploy Module
Deploy facilitates CI/CD capabilities to any Front Arena estate. Get data in and out with ease, deploy codes externally straight into Front Arena and granulate data without losing accuracy for easier use
Meg Deploy (PIPELINE)

Front Arena source code

Build deployment package

Regression testing

Production
Deploy Module
With deploy you can develop Front Arena applications using an IDE of your choice. It is built on top of Git and FA, enabling a seamless integration of a complete development cycle (version control, testing, documentation, CI/CD).
Diff Module
Our Diff Toolbox comes ready integrated with deploy and will improve your project deployment times by simplifying the regression testing and provide you deeper insight with the test analytics window
Results Overview
View your test results in a clear and elegant Trading Manager inspired layout, with colour coded thresholds for ease of use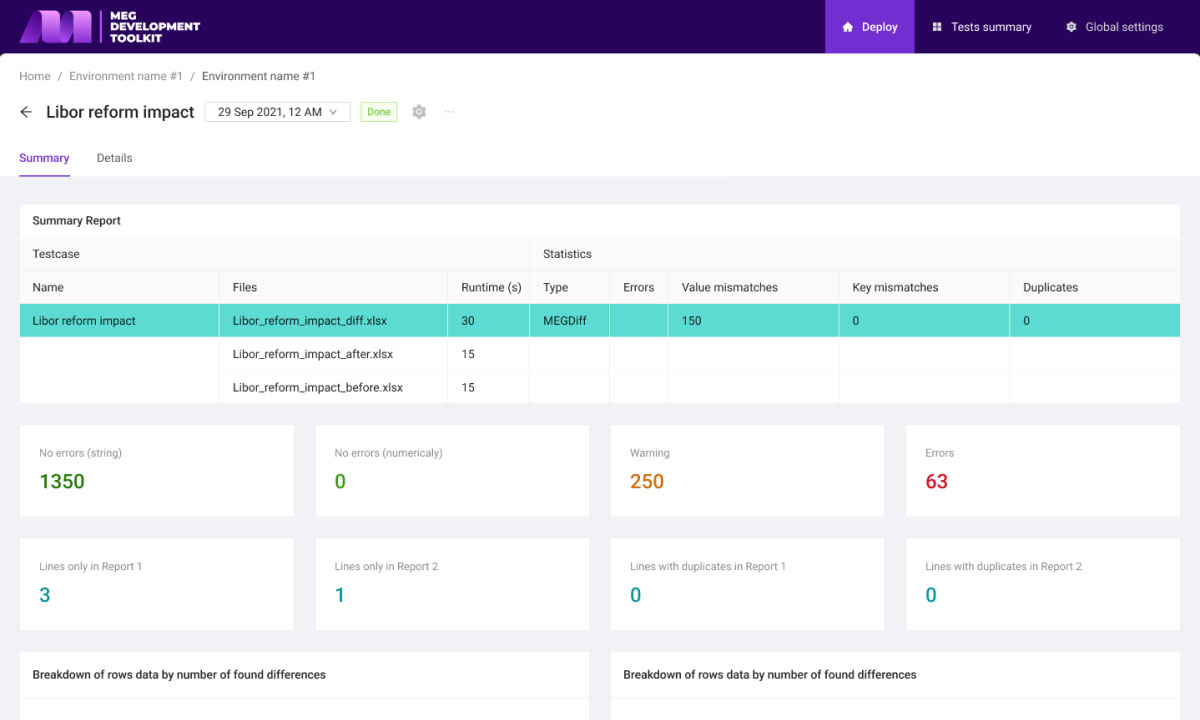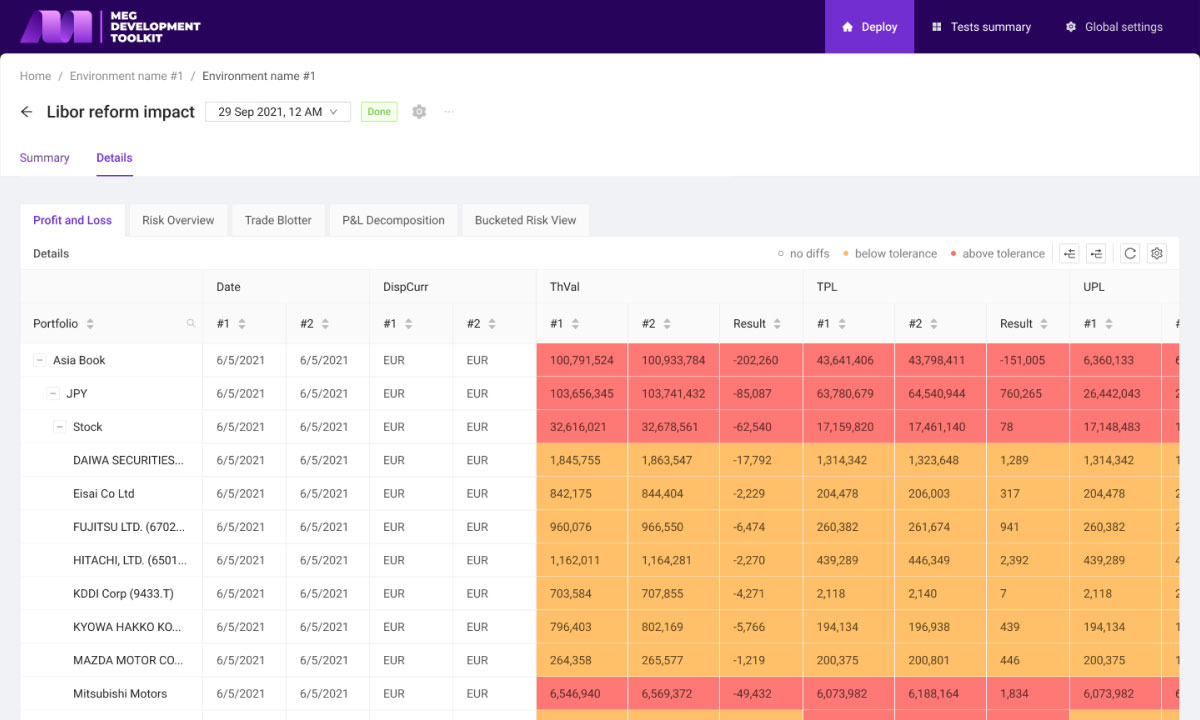 Import Module
Seamless import of Front Arena objects from external sources and environments by selecting individual (or multiple) files and manage them all within your estate for easy overview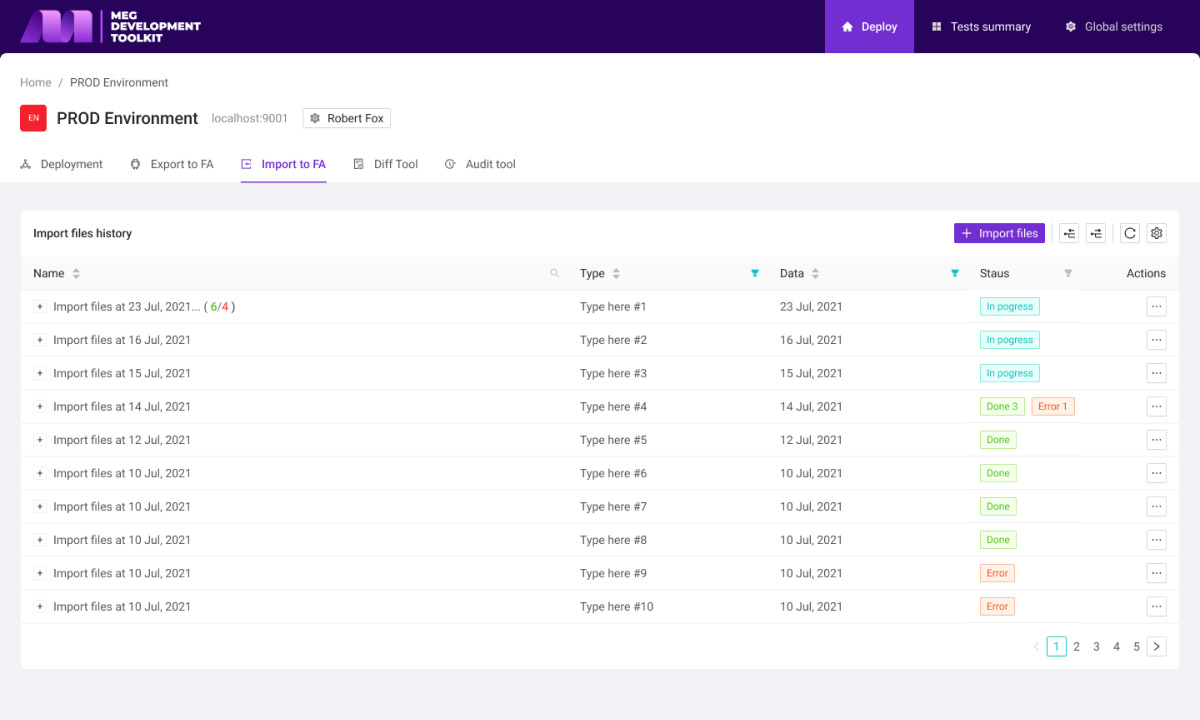 Export Module
Alternatively, you can easily export data from Front Arena to your disk space at your convenience and choosing to keep and manage it in one uniform external database for the data you don't want to use Front Arena for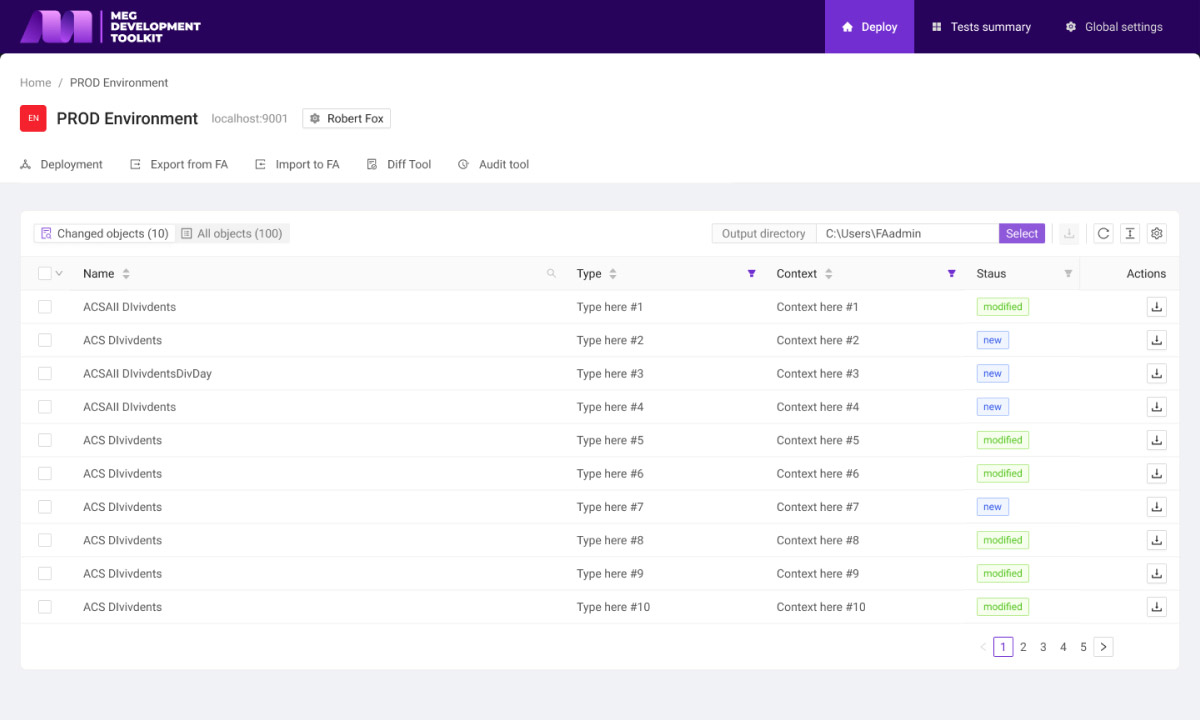 Audit Module
Audit trail of user logins in the system and their usage of trading manager workbooks. This view allows monitoring and auditing of how users use your Front Arena instance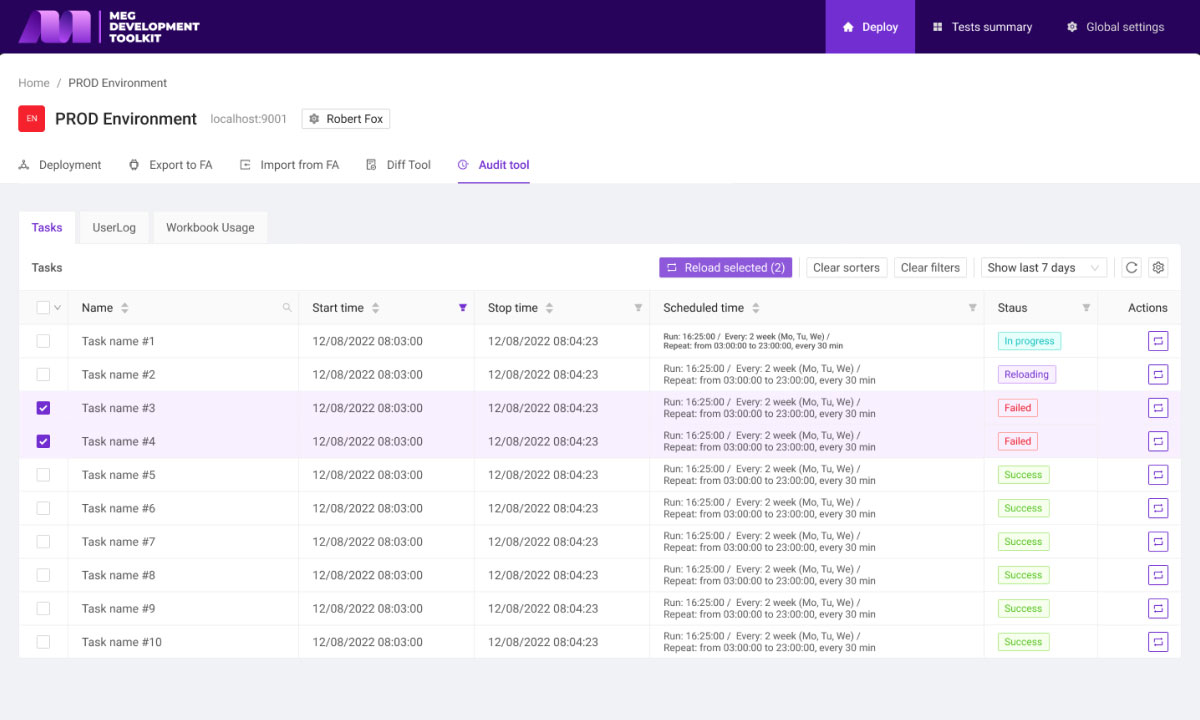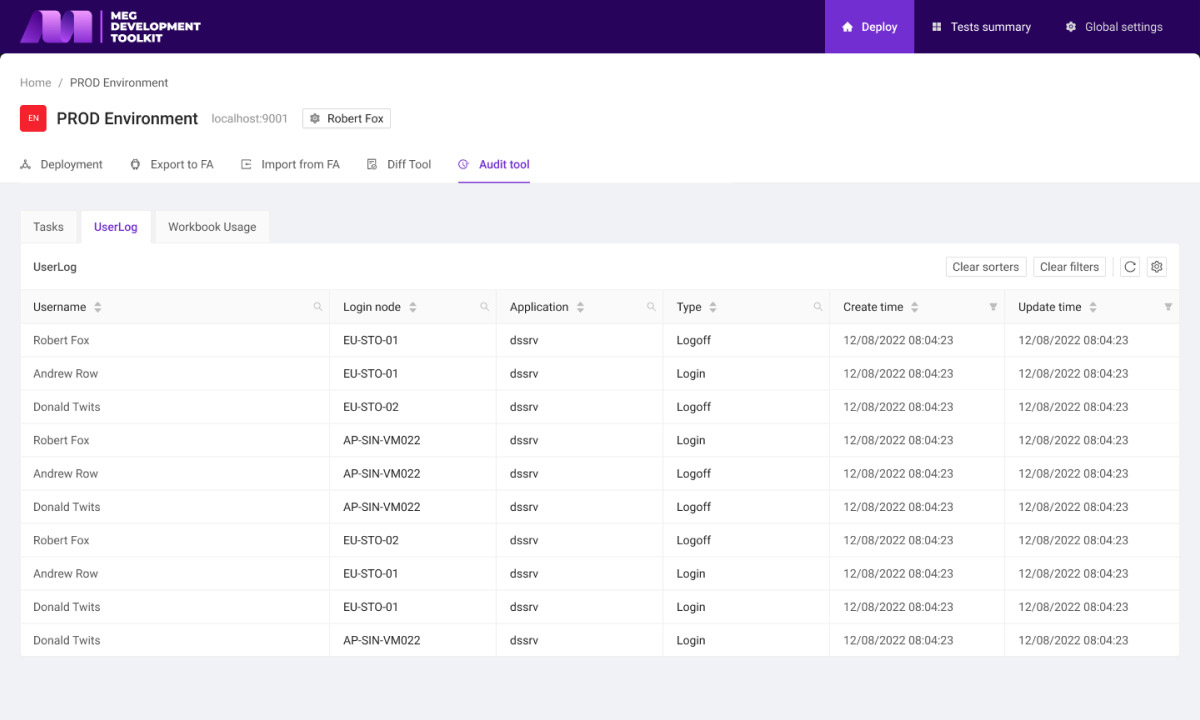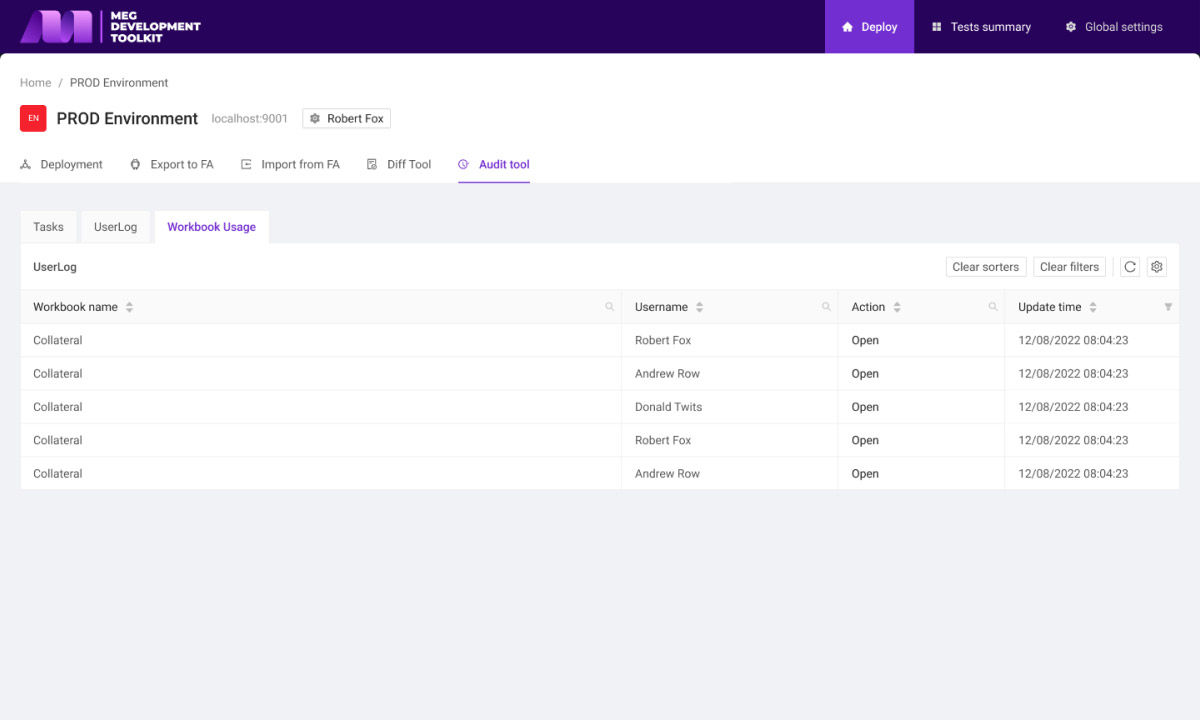 Get In Touch
Give us a call or drop by anytime, we endeavour to answer all enquiries within 24 hours on business days.
Email: info@meg-analytics.com
Phone: +44 (0) 74 27072634
Phone: +49 (0) 151 21716552
10th Floor, One Canada Square,
Canary Wharf, E14 5AA, London