Problems
These days any recruitment agency, consultancy, HR Department and hiring company will be receiving a historically unprecedented number of CVs from all around the world.

Modern technology have increased our chances to find the right person for the right role like never before. ATS technology has made an entrance and tries to simplify the increase hiring load, but is often faulty and imprecise by disqualifying viable candidates for whose CV deviates slightly from the predefined paradigms. For now, the human touch is still the better way!

But even so, these swaths of CVs still need to be reviewed formatted, edited and forwarded to all recipients. This accumulates to a herculean effort in manual tasks and wasted time.
Our solution
Our solution to this is our DocsStream software, which utilizes a powerful AI engine and Machine Learning to parse and automatically format the CVs into an easy-to-read review window before automatically formatting the full CV into predefined templates for internal and external use.
Technology that extracts over 100 fields per resume.
01. Personal details
Name, contact details, summary, phone, email, websites, and more
02. Work experience
Employer, job title, location,
dates employed, tasks and role summaries
03. Education
Institution, degree, degree type, year graduated, grades
04. Certifications
Courses, diplomas, certificates, security clearance and more
05. Skills
Detailed taxonomy of skills, leveraging a best-in-class database containing over 3,000 soft and hard skills
06. Language(s)
Known languages and degrees of fluency
---
How it works
Upload documents in most commonly used formats
Run the AI DocsStream Parser
Get a finished processed document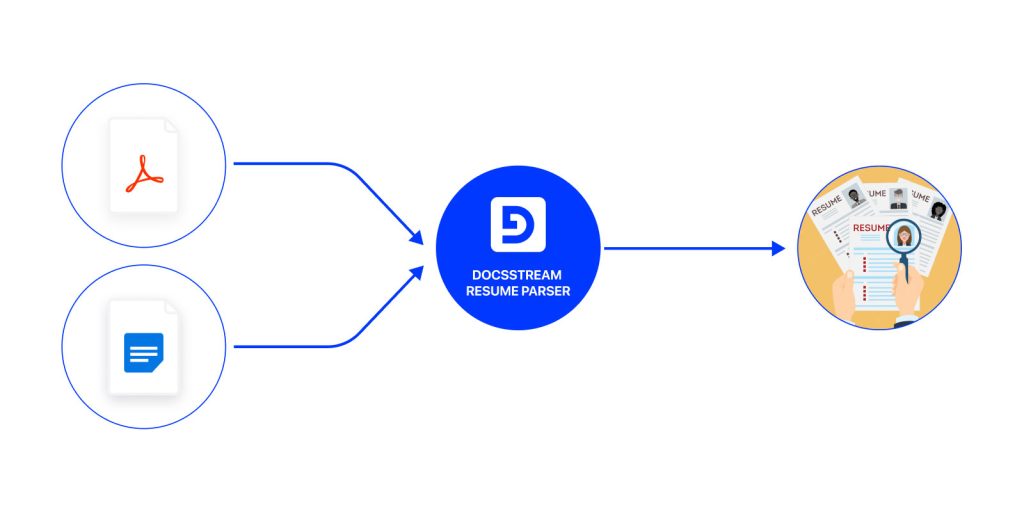 1. Upload Documents
Manage, edit and upload documents to the system DocsStream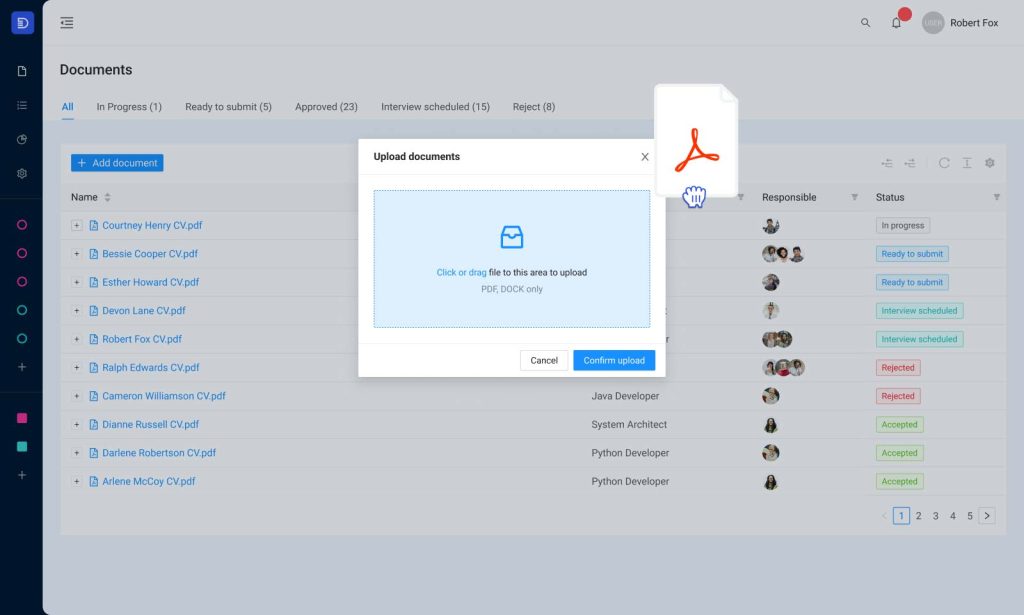 2. Choose template
Choose a template from our elegant and varied predesigned catalogue, or build your own from scratch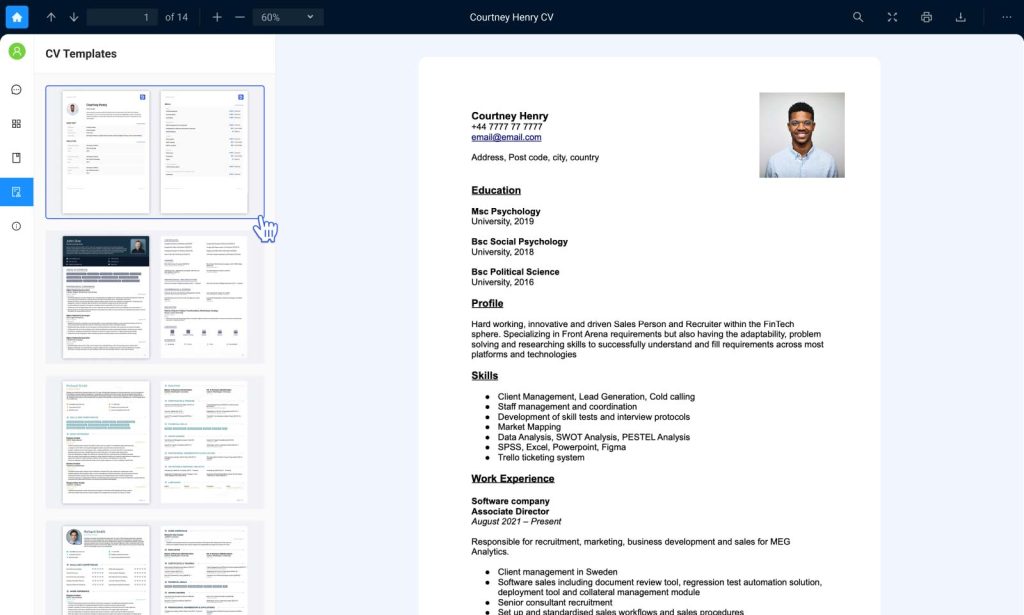 3. Click button "Scan file"
Click the "Scan file" button and run the AI Resume Parser to get started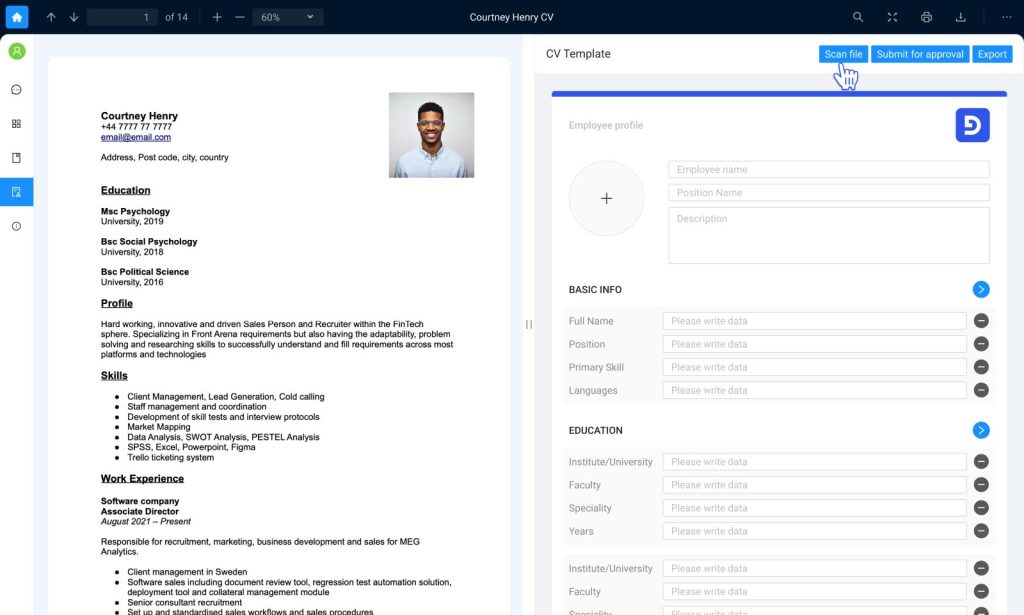 4. AI Resume Parser
Final step is to quickly review the final product and then easily forward your ready made CV to all intended recipients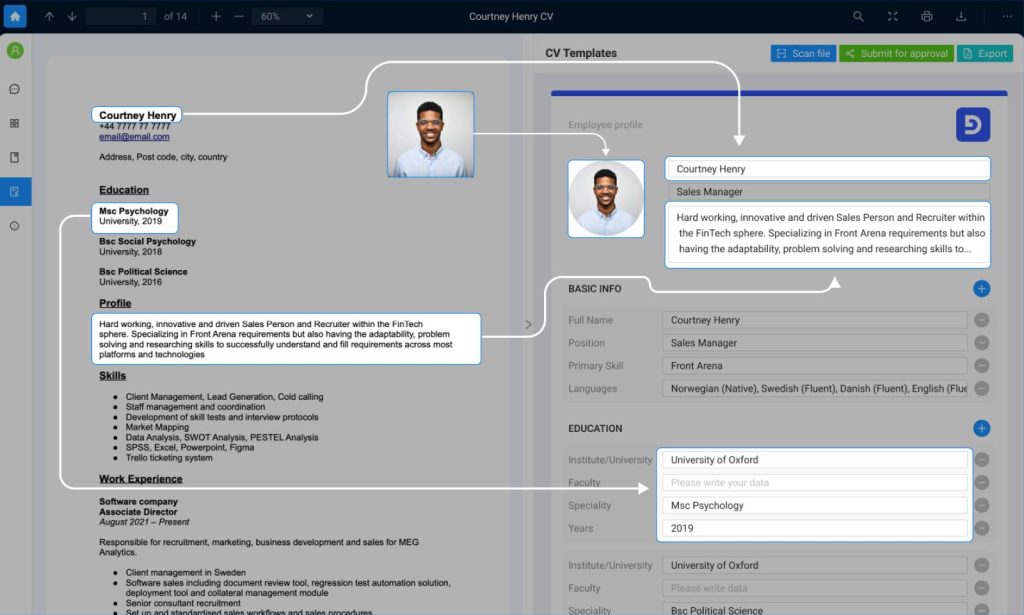 5. Permalink for Client
Final step is to quickly review the final product and then easily forward your ready made CV to all intended recipients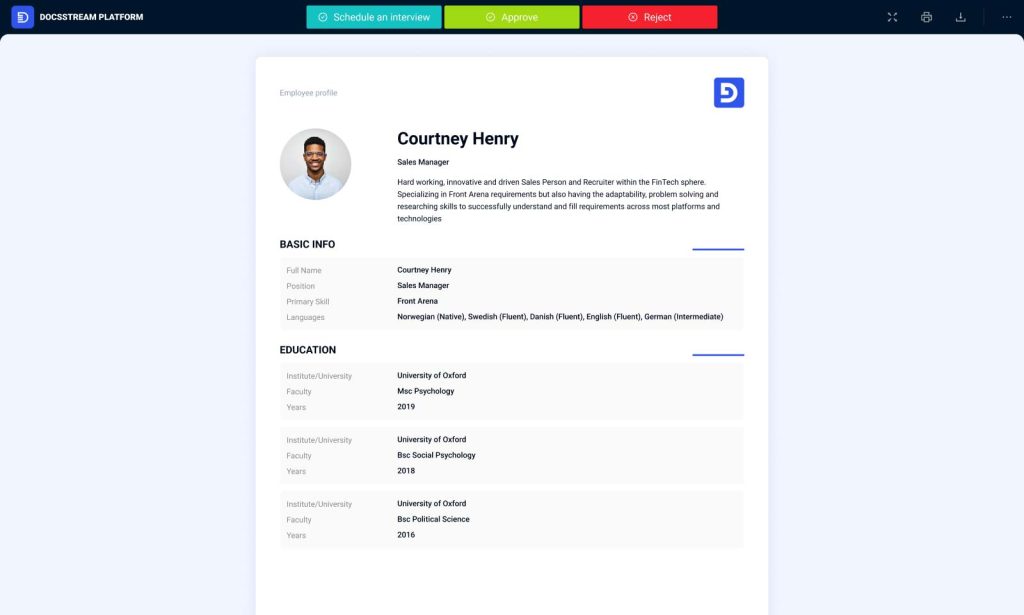 ---